&nbsp

Heritage celebrations 15 et 16 september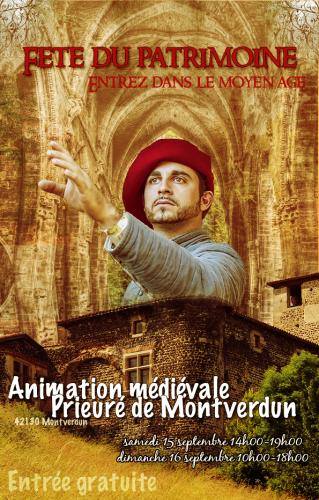 For heritage celebrations, the Order of the Tower will camp at the priory of Montverdun in the Loire.
The Timetables: SATURDAY 15th September, 14h00 – 19h00
SUNDAY 15 September, 10 am – 6 pm
FREE ADMISSION
On the program, permanent animations: presentations of weapons, embroidery, seigniorial tents, cooking, blacksmith, executioner.
Demonstrations of fighting, shooting of trebuchets and pencil strokes.
For children, medieval games, knightly knighthoods, trebuchet candy shooting.
Tale "The Legend of the Tower" on Saturday at 16:00; Sunday at 14:30 and 17:30 (duration approximately 20 minutes).